WP Maintenance disaster
Stuck in Maintenance Mode
Maintenance Mode is a built-in function that briefly makes your site inaccessible to visitors during updates. This is useful to prevent concerns brought on by users accessing your site in the middle of an upgrade or update. Most of the time, maintenance mode is active for a brief amount of times that you will not even see it happening.
However, it's possible for your website to get stuck in this mode, during or even after your planned WP Maintenance window. This might happen if an update stops working, or if you accidentally close the control panel while one is occurring. Instead of your site, visitors will see a blank page including an easy message, such as: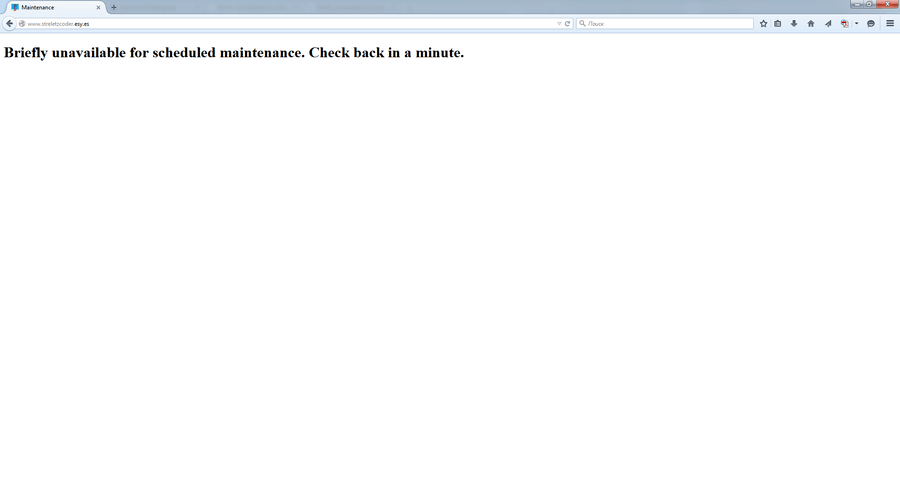 Your WP up-to-date and never better: Experience the Safe & Secure sensation with recurrent WordPress Maintenance from owl power.
How to solve: Stuck in Maintenance Mode
Briefly unavailable for scheduled maintenance. Check back in a minute.

Fortunately, the fix is easy to solve your WP Maintenance disaster. You'll require to access your website utilising FTP, and then open up its root directory. There, you need to find a file called ".maintenance". All you need to do is erase this file. This ought to reset your site to regular, and you're free to attempt the update again. If the upgrade procedure still does not complete appropriately, you may need to clear your site's cache.
VERY AFFORDABLE FOR ALL THAT IT OFFERS! CHEAPER and FASTER, than designers + developers + sysadmins hired for specific WordPress tasks.
What kind of WordPress Maintenance disasters did you encounter? Leave your thoughts in the comments below!