owl WAF compatibility features

owl WAF, our Cloud-based Web Application Firewall constantly monitors and stops automated or targeted hacks, attacks, snooping, spying, and uploads. Its compatible with what our customers are using: top CMS (content management system), e-shops and many more.
owl WAF compatibility with CMS solutions:
A content management system (CMS) is a software application that can be used to manage the creation and modification of digital content. CMSs are typically used for content management and web content management. We are compatible with the following: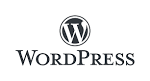 Loads with your WordPress and works as a shield.
owl WAF compatibility with ecommerce solutions:
Ecommerce, also known as electronic commerce or internet commerce, refers to the buying and selling of goods or services using the internet, and the transfer of money and data to execute these transactions. We are compatible with the following platforms: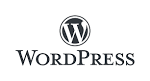 owl WAF compatibility with website builders:
Website builders are all-in-one software tools that let users build a site quickly, without needing to know any coding or site design skills. A website builder typically includes a drag-and-drop editor that allows you to build pages and create beautiful layouts without needing any coding expertise. We are compatible with the following platforms:


owl WAF compatibility with frameworks:
In general, a framework is a real or conceptual structure intended to serve as a support or guide for the building of something that expands the structure into something useful. In computer systems, a framework is often a layered structure indicating what kind of programs can or should be built and how they would interrelate. Some computer system frameworks also include actual programs, specify programming interfaces, or offer programming tools for using the frameworks. We are compatible with the following frameworks: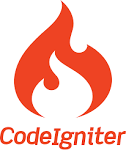 HOW MANY DIFFERENT THREAT TYPES WERE BLOCKED BY YOUR FIREWALL FOR THE LAST 30 DAYS?
Do you have any questions regarding this new owl SUITE addition? Leave your thoughts in the comments below!