WP Speed Plugin Vulnerabilities SEP 2022
Be informed about the latest WP Speed Plugin Vulnerabilities SEP 2022 Threat Case Study, identified and reported publicly. These breaches create even more problems and vulnerability exploitation with a severe negative impact on your SEO and lower your search engine rankings. Contact us for our WP Speed Up audit.
Approximated 1.173.000+ active WordPress sites are slowed down by WP Speed Plugin Vulnerabilities SEP 2022, as load times get affected directly. It is a significant +400% INCREASE compared to last month. The estimated number can increase with premium versions and/or closed versions, as they are private purchases.
If you are serious about your business, then you need to pay attention because Speed is the most crucial factor in the WordPress site. In this post, we will share all the latest WordPress Speed plugin vulnerability reports to help you prevent your website from slow load-time and total server crashes. The following cases made headlines PUBLICLY just last month in the WP Speed Plugin Vulnerabilities SEP 2022 category:
Cheaper and faster – for all that it offers. Cheaper, than a new website. Faster, than developers + system administrators hired for optimisation tasks.
Slow website means visitors will leave the webpage before it even loads! See how your site performs, reveal why it's slow and discover optimisation opportunities.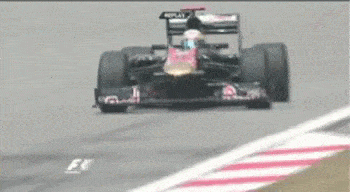 Speed is the loading time of a webpage, the difference between the time a user requests data from a server and the time the user gets the data. This is why the most important factor for WordPress is speed.
If your only method to provide loading time speed to visitors is suddenly disabled, then it's a good idea to update immediately these WP Speed Plugin Vulnerabilities SEP 2022. You rely on a WP Speed boost, that is currently slowing you down!
Why Is WordPress Speed Crucial?
Speed is the most crucial factor in the WordPress site. Today's ultra-fast-paced business environment requires it. The main thing: A Fast Website Keeps Users Happy!
The first major parameter that is related to Speed optimisation is the User Experience. A poor Speed means your website will lose the users, visitors, potential leads which can effectively decrease your leads and finally break away with your Sales.
Great user experience (UX) design is, in essence, about creating a seamless website experience for your users. Not only do you have to give your users what they're looking for, but you also have to give it to them fast.
Fast WP Boosts Your Google Rankings?
Slow website Speed affects your SEO and lowers your search engine rankings, resulting in fewer new customers. At the same time, you will also lose some existing valuable customers.
Speed is one of the criteria that is taken into account for Page Ranking. Site Speed also has a massive impact on your SEO rankings, both on desktop and mobile (especially now with Google's mobile-first initiative) as well as paid advertisements on Google that directly impact your quality score.
What is Vulnerability Knowledge?
As time passes, vulnerabilities are discovered in your plugins, theme and the version of WordPress core you are using. Those vulnerabilities (or Security holes) ALWAYS become public knowledge sooner rather, than later.
Your business niche demands competitiveness! Your business niche demands instant load times! Your competition improves their website's load time constantly!
Not sure that our recurrent speed boost is worthy of long-term consideration? Contact us about WP Speed Plugin Vulnerabilities SEP 2022! Decide after comparing SPEED/LOAD TIMES vs. COMPETITION.