5 Ways to Increase Your WordPress Security
It feels like weekly there's another MAJOR security breach in the news. It can trigger panic, particularly when we believe WordPress Security has to be made complicated and highly technical. But securing your WordPress website doesn't have to be difficult. Basic WordPress Security is much easier than you think. In this post, we cover 5 ways to increase your WordPress Security.
Your site getting hacked can indicate:
– Lost earnings during downtime.
– Paying the cost of getting your website cleaned.
– Wasted time to inform clients about the breach.
– Possible blacklisting by Google.
– Loss of customer trust.

But the simple truth is that a lot of hacks can be prevented with standard security measures.

Protect your WordPress: BEFORE IT'S TOO LATE! You will also protect your customers, your reputation and your online business!
5 Ways to Increase Your WordPress Security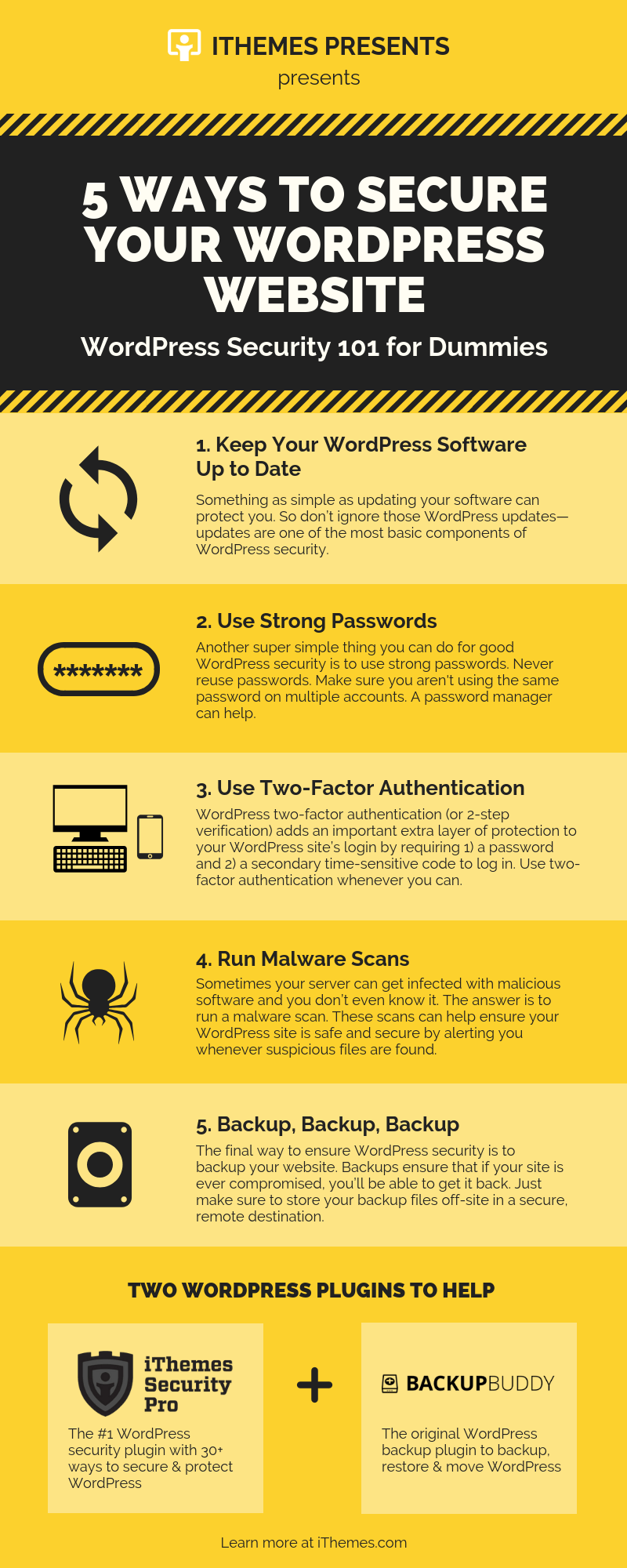 Get Healthy, Stay Healthy: A healthier online business starts today and it begins with you!
What is your concern for better wordpress security? Share your thoughts in the comments!