Measure SEO success
Find out how to gather important insights to track your ROI. This tutorial is part of the owl KEYRA - features for your keyword position tracking.

What is SEO?
SEO is short for search engine optimization. SEO is the simple activity of ensuring a website can be found in search engines for keywords and phrases relevant to what the site is offering. When you do SEO, or hire a dedicated team to do the SEO for you - the SEO focus will be around keywords and keywords with links.
Why do you measure SEO?
ROI, mostly ROI. Costly services always need to be timely double checked, because they spin out of control fast, costing you to burn valuable money. You also have targets for the SEO efforts. You measure the performance of the work, dedication, budget, and effort sunken into a specific niche.
Who should measure your SEO success?
Always double check your spending. Never trust reporting to those, who spend your money. Use any other method, that can track the spending and the gains of the budget you burn. Simply put: you should alone measure the SEO success!
Gather your own statistics
No need to blindly trust any report. You can receive your own data now!

How do you measure SEO success?
You track the specific keyword's position on a search engine. The closer it is to position one the better. The longer remains there, the better. Conversion and traffic statistics are historical data, keyword ranking is what will drive the next batch of traffic and conversions. Keyword ranking studies show that websites listed on the first page of Google receive up to 90+ percent of traffic share. Tracking keyword ranking gives you the ability to craft your SEO strategy around the keywords that require the most attention and provide the most benefit for your business.
Decision-makers need something they can understand: fewer data, more clarity. While the SEO team can do a deep dive, there must be a focus on key information that the business can use to validate their spend and make better decisions regarding spending budgets. This reporting should lead to keywords position on a specific search engine. All the rest of the hundreds of KPI's important to those who understand pale in comparison to ranking.
Easy keyword position ranking report
Information presented the simplest way, straight in your inbox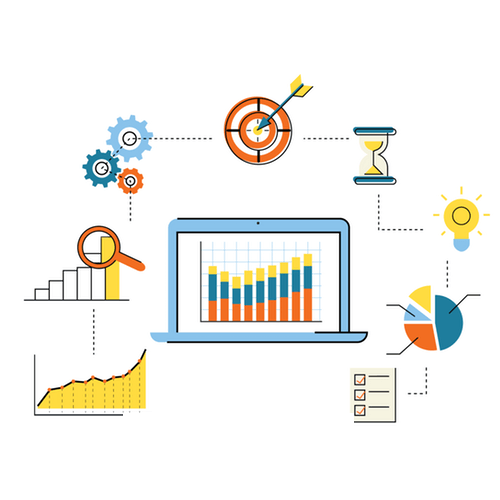 New Release - owl KEYRA - STATISTICS: Month-over-Month Comparison
We are very excited to share with you more information on our new releases: owl KEYRA now has a Month-over-Month comparison, for…