One thing in common
SEO is a thing, no matter what strategy are you using for your online presence. It exists with and without your site or your help. It exists for your site, even if you're doing something active or not about it. It exists because we exist and we search after things online.
Take a look at this picture:


Those are the most used strategies (mostly online) for real business success. When these tools interact with your site, they all have a common need: a few SEO meta tags, taken directly from your website. When a link from your site is shared, it fetches the page title + page description of the shared URL. With this information, users can get a hint if it is worth their time to click on your link or not. That decision is solely made on what you "advertise" on your page title + page description.
If all this is analyzed from an economic standpoint (demand and supply): the most valued "thing" you possess is your meta tags: page title and page description. Even before we know who you are and what is your business or purpose. Considering all this, start taking into consideration (be serious about it and take action) the minimal involvement to take care of these two Highly Demanded Meta Tags.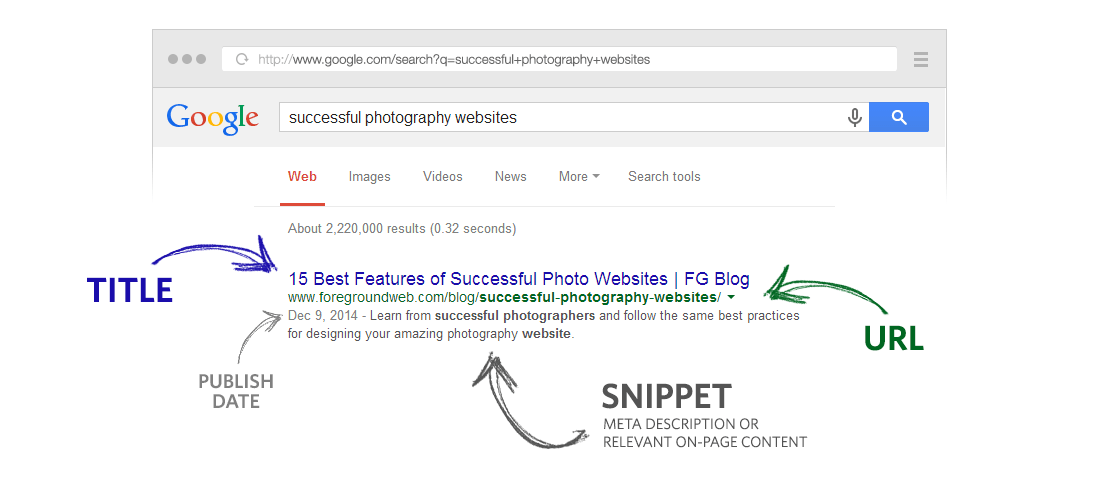 How you AUDIT your Highly Demanded Meta Tags?
You should check each page for all the four SEO metas: page title + page title character length + page description + page description character length. However, doing this manually on hundredsor tousands of pages is counter productive, costly and time consuming. With a single owl WECRA report, you can identify FAST and EASELY key problems, directly filtering after issues that need immediate attention:
– missing page titles or page descriptions
– too short page titles and page descriptions
– too long page titles and page descriptions
– 404 errors
– coding errors
– framework/plugins/server misbehaving
Page Title + Page Description Audit How much time it takes to analyze EACH of your business critical pages?
Best Practices for a decent Optimization:
Use it on EACH page: page title + page description
HUGE opportunity to properly introduce your page to human users (via the search engine result page or social shares) AND to search engines (keyword relevance, costly CPC). Whatever you do, don't waste this opportunity!
Characters length:
The title length is 70 characters before Google will truncate the title with ellipses (…). The description length per line is 100 characters.
Avoid using stop words.
Stop words are words that carry little to no keyword value. Examples:
– articles (such as "the", "an" and "a")
– conjunctions (such as "and", "or", "but" and "while")
– prepositions (such as "of", "that", "on" and "for")
– pronouns (such as "he", "we", "which" and "her")
– auxiliary verbs (such as "am", "is", and "can")
– particles (such as "if", "then", and "thus")
Avoid keyword stuffing.
Keyword stuffing in the page title or page description tags wastes keyword development opportunities for other, valid terms and phrases for the page.
Keep it unique between pages.
You should not have multiple pages devoted to the same topic over and over again (duplicate content much?). Don't repeat the same page title or page description tags text over and over again! Ensure, that each has a unique text string, reflecting the targeted keywords (and topic) used in that page.
Fast SEO Audit: ALL your page title + page description + their character length in a Single report